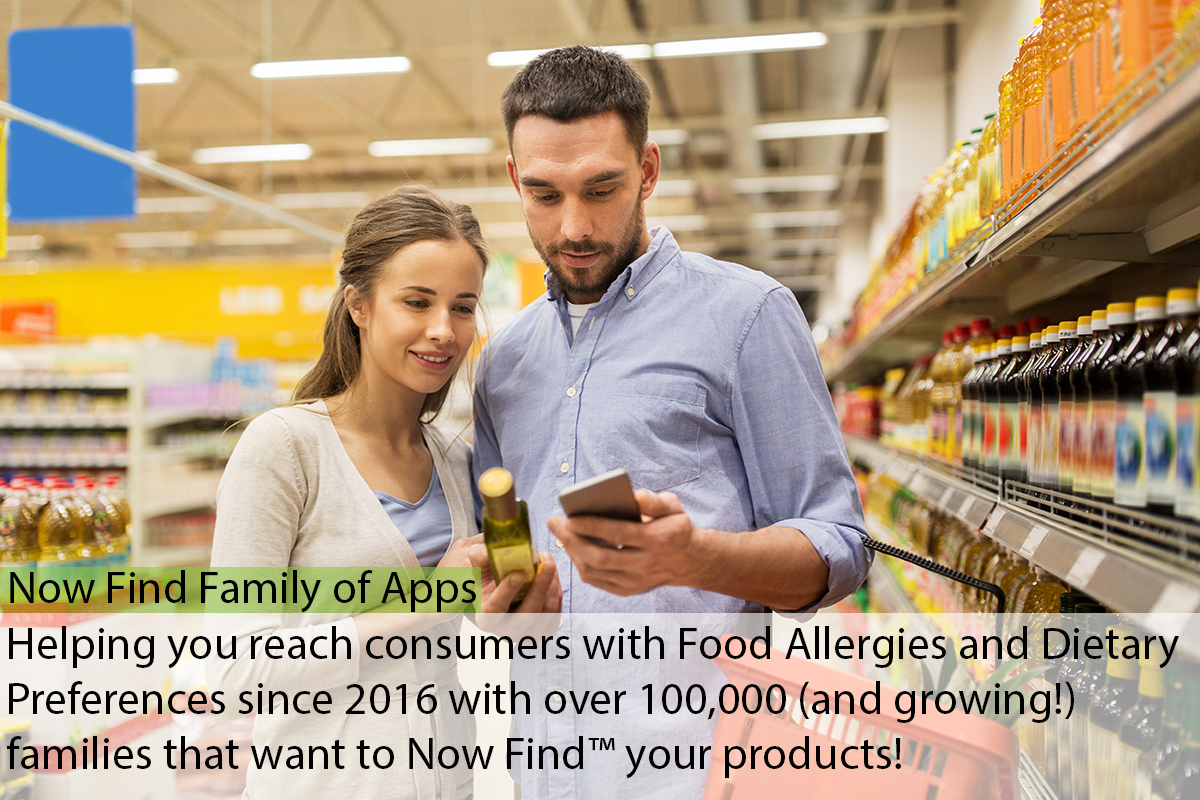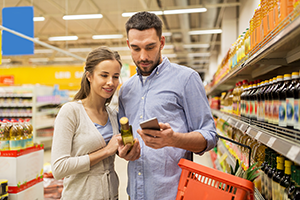 Now Find Family of Apps
Helping you reach consumers with Food Allergies and Dietary Preferences since 2016 with over 100,000 (and growing!) families that want to Now Find™ your products!
---
Ingredient Avoidance
The Now Find Family of Apps helps CPG buying families to identify and find your products that match their specific dietary needs at their local grocery stores and online. Food Ingredient avoidance, along with food allergies, is a fast growing trend in the United States. According to a Deloitte study, over half of American consumers use food and ingredient transparency as a driver for purchases, rather than traditional drivers.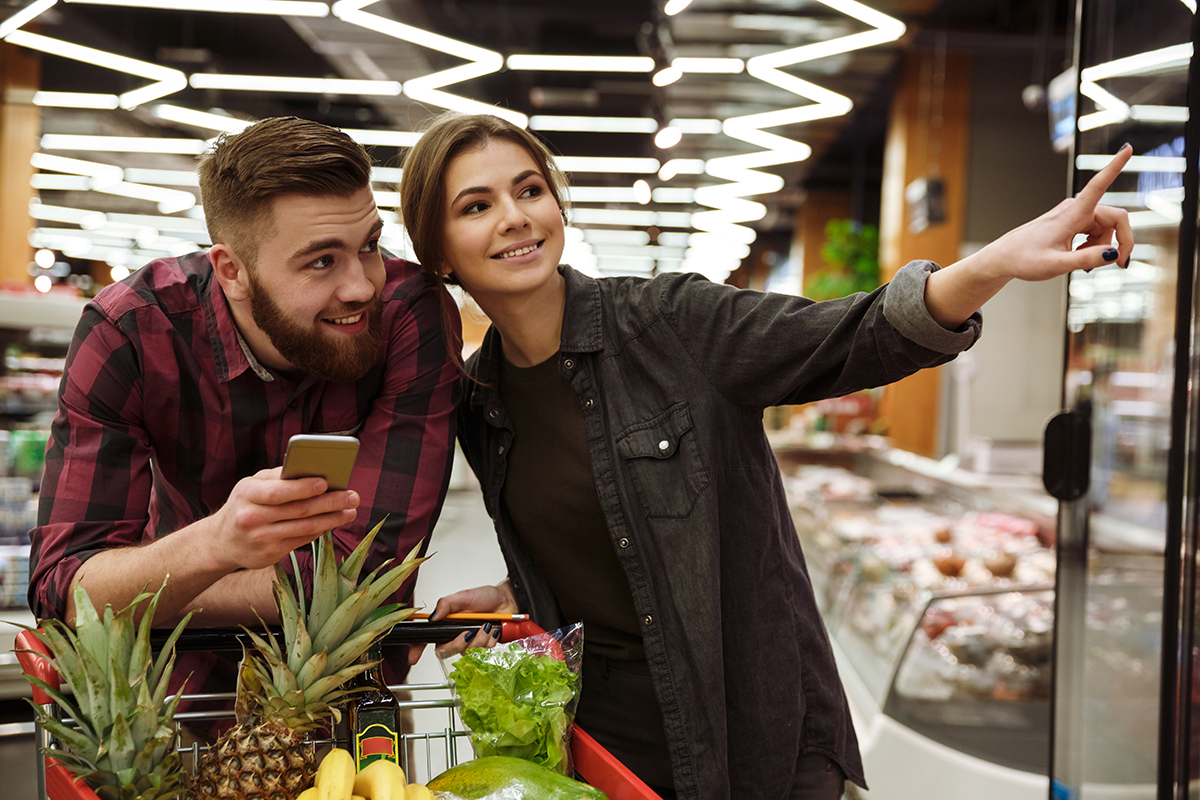 ---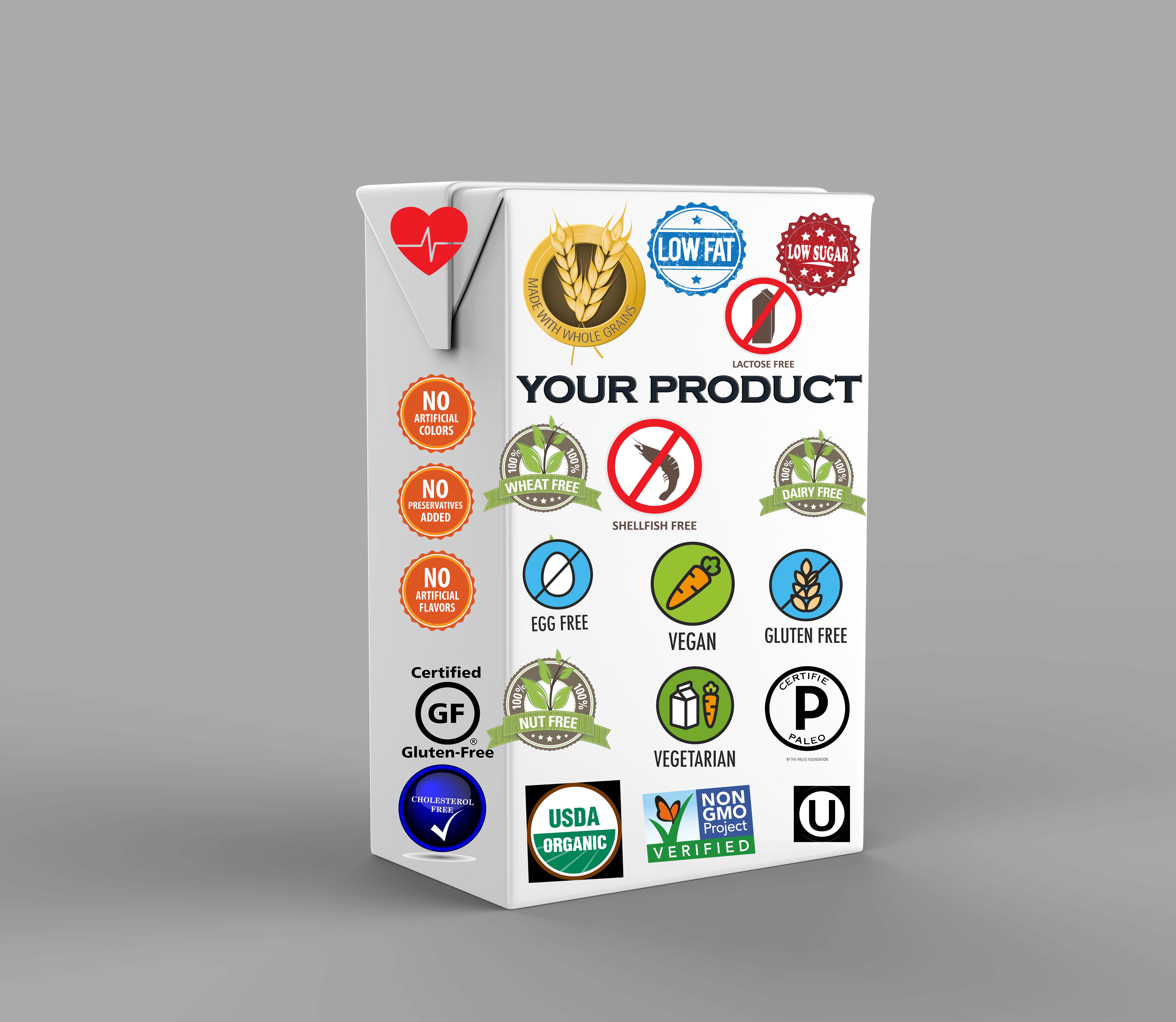 Pinpoint Marketing
The Now Find Family of Apps helps you directly market to those consumers that are actively searching for products like yours! Our apps have all the information about your products and brand, right at their fingertips! With 17 Dietary Filters (and growing) we make it quick and easy for consumers to find the products that are right for them. There are many people that have allergic reactions, and even more that people wish to avoid certain ingredients for a variety of reasons. If all those ingredients were addressed on your packaging it would look something like this.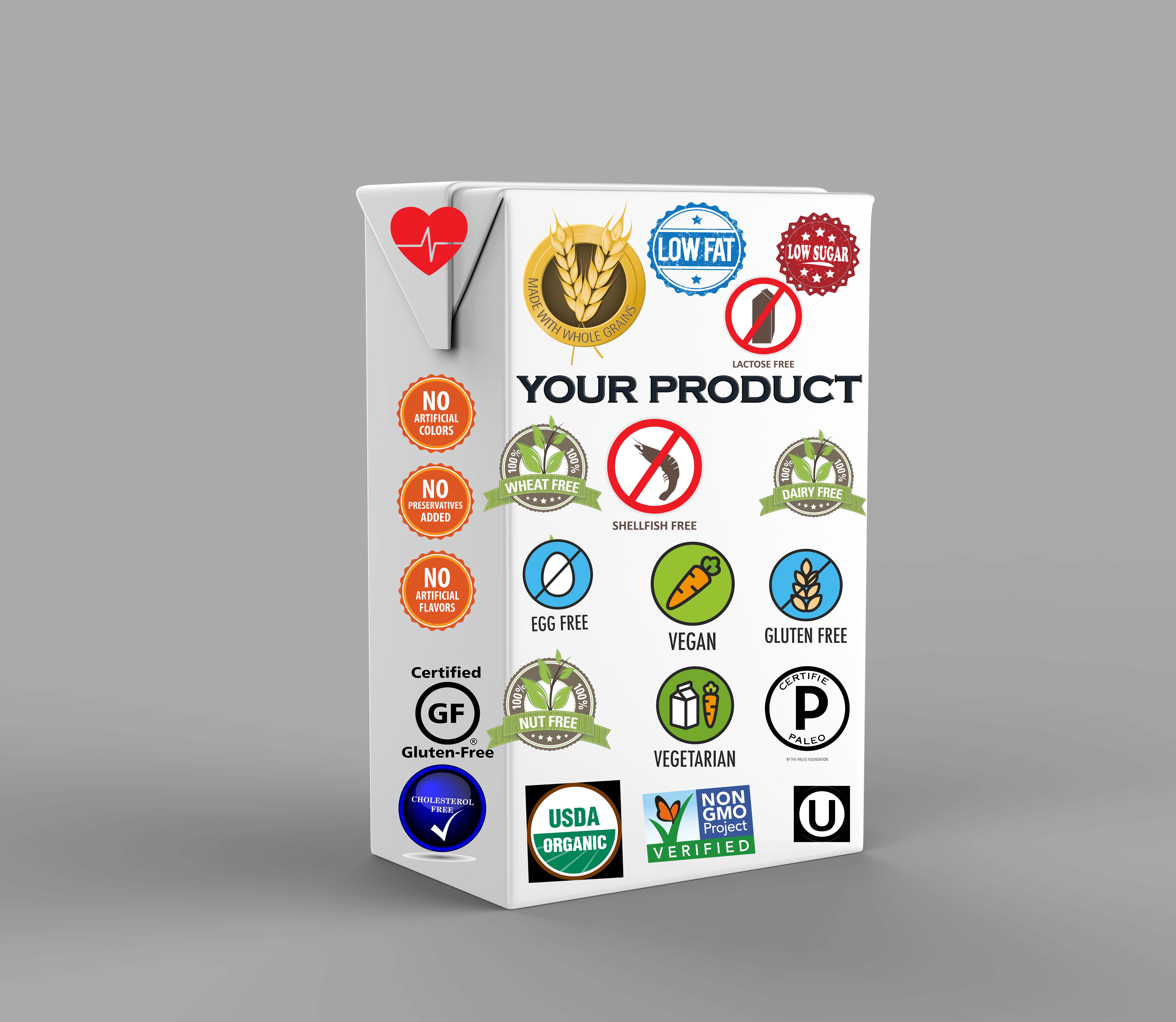 ---
Market your products and brand the way you want so our users can find and buy them.
By partnering with the Now Find Family of Apps you have complete control over what our users see about your products and brand! With our easy to use back end portal, we make it simple to take control of what your consumers want to see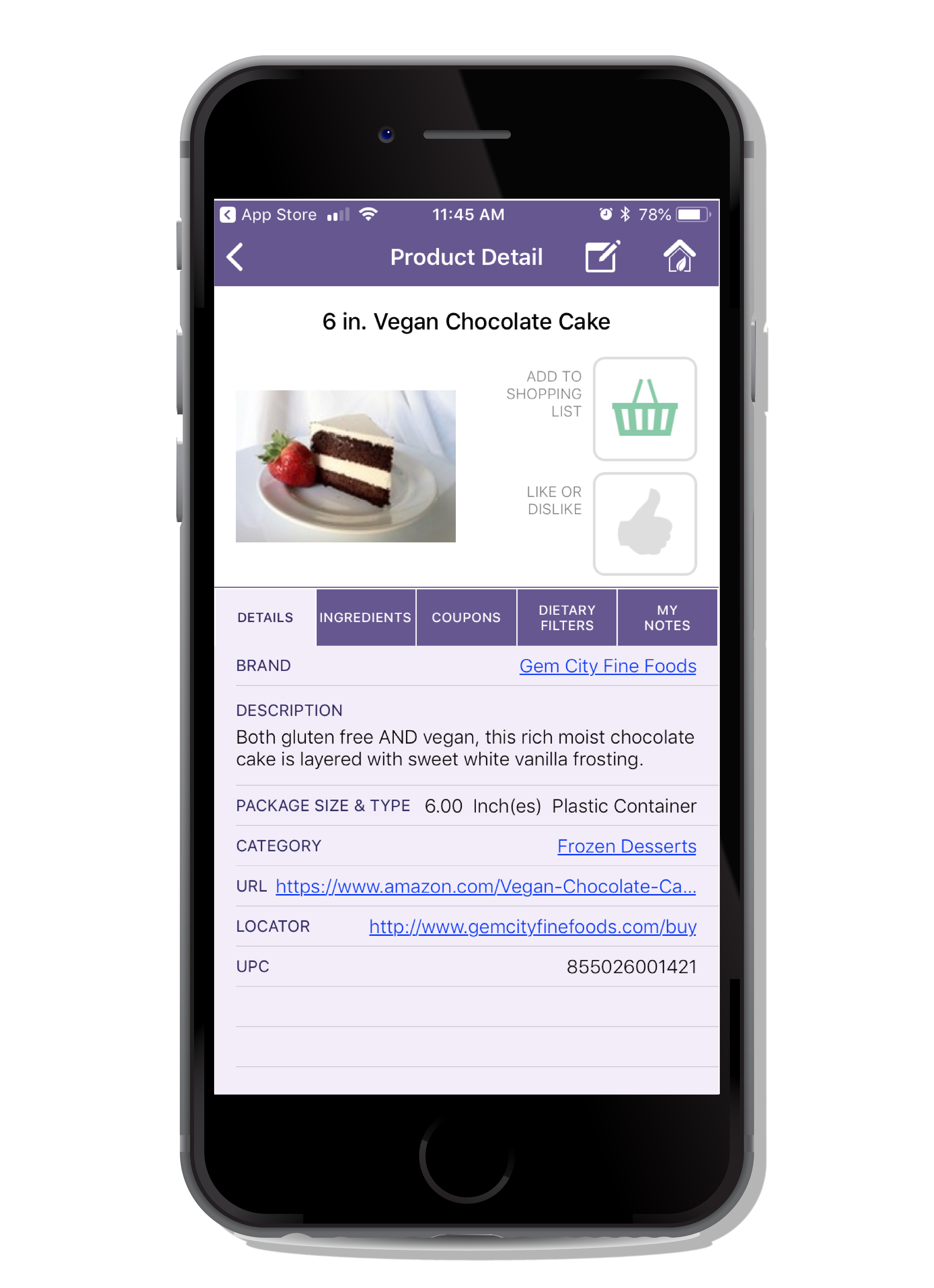 ---
Ready for our users to Now Find™ your products? Talk to us today!
---
---